Paper Tokens Generator is a free tool to easily generate and print round or squared creature tokens to be used with RPGs or Tabletop games.
These tokens can be easily glued to any round or squared supports like wooden circles, or even better, transparent dome circles or self-adhesive felt pads! Here some examples:
Paper Tokens Generator is a work in progress tool, so come back for new improvements and updates and if you like this free tool and want to offer me a coffee press the cup ♥️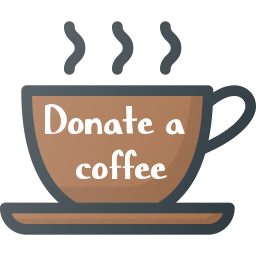 Clock Tower module is out! It is a short but balanced adventure for Dungeons & Dragons 5th Edition and suitable for groups of 4-5 Level 1 adventurers for a 2-3 hour session. It offers opportunities for combat, enigmas, exploration, and investigation.
It's great for beginner DMs and Players and it's available in English, Italian and Fantasy Grounds!
09.06.2021 Updated the quantity numbers on the tokens and on the paper minis to contain number > 99
09.08.2019 Fixed paper pawns layout issue when printing. (Thanks Eli White for your help!) Also updated the paper pawns sizes.
25.01.2019 Updated links to Amazon for token supports.
20.01.2019 Added bulk selection/deletion on desktop and also improved pawns layout when printing.
18.08.2018 Added paper pawns! They're WIP and for now available from Tiny to Huge.
17.08.2018 Improved table icons.
09.07.2018 Now you can upload your images directly from Dropbox!
04.07.2018 Made tokens and tent visibility optional. (You might need to reset the state of Count Start and Count in order to see the token correctly)
03.07.2018 Added minimal Monster Tents, useful on a DM screen to keep track of initiative or the encounters.
28.06.2018 Improved image URL validation and fixed issue with tokens sizes when printing.
26.06.2018 Made tokens count optional.
25.06.2018 Added tokens "Shape Selector".
23.06.2018 Released first version with image load via URL.